Building
blockchain infrastructure
for creative industries

Startrail
Startrail assures the reliability, authenticity, and traceability of artworks and supports the long-term legacy of their value.
What is Startrail?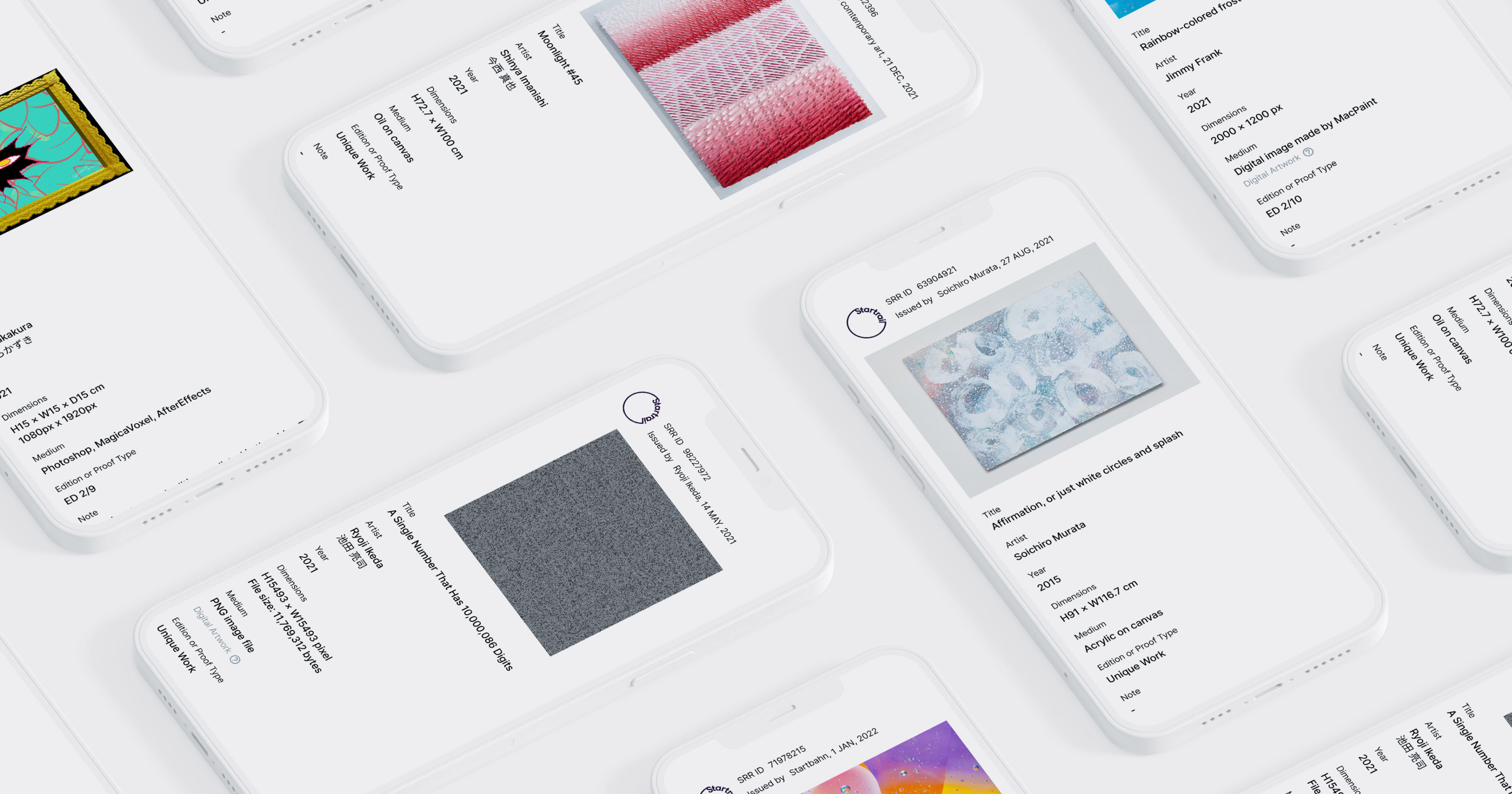 Startrail PORT
Our Web App, API, and NFC tags allows you to access Startrail easily.
Interested in our solutions?
Our sales team will work with you to find the best solution for your content and business. Please contact us for more information.
Contact Us

Tokyo Art Beat is a media platform that tracks the art scene in Japan and around the world.