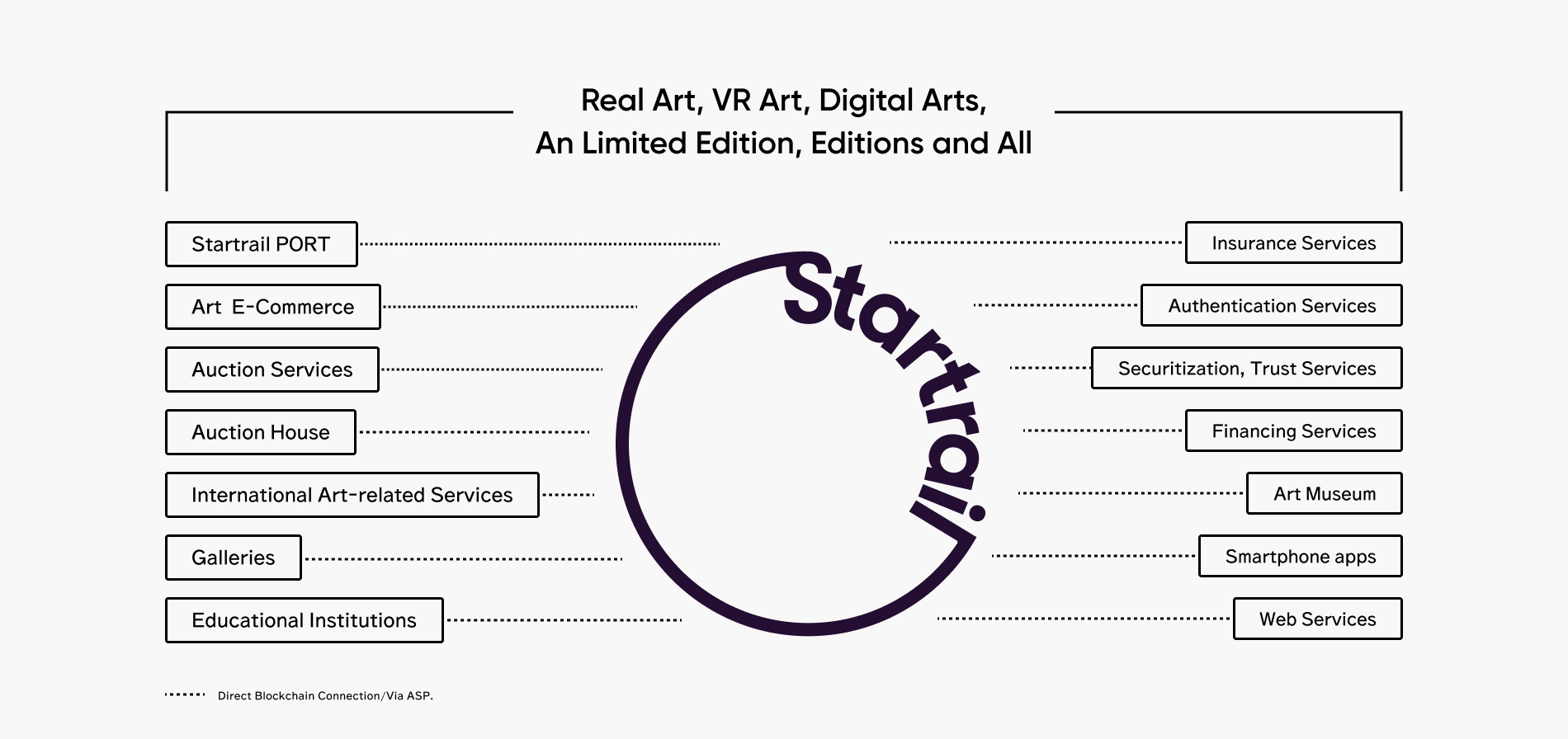 Data-rich records that protect the value of the artwork
NFTs issued on Startrail permanently records a wealth of data that protects the value of your work, including information on the NFT issuer and a comprehensive history of the work's provenance. Once issued, this information will live on the NFT and cannot be tampered with.

Seamlessly manage a collection of works across services. Set Terms & Conditions for secondary distribution and use of works in advance, all without the need to create crypto-wallets or use cryptocurrency.

Issue NFTs for your work. From physical works such as paintings, sculptures, and installations, to digital images, video, and audio.

We do KYC in advanced for all entities issuing NFTs on Startrail. KYC ensures reliability and we record their name and contract address on the Ethereum blockchain.
A user-centric, eco-friendly system
Startrail is an infrastructure that can be used in a variety of transaction types (fiat and cryptocurrency), supporting the operations of both brick & mortar establishments and NFT marketplaces like OpenSea.

We issue NFTs on Polygon. This blockchain solution reduces electricity consumption and gas costs so that you can utilize NFT sustainably.